Wednesday – October 4th
09:00 – 18:00
Doctoral Workshop (Link)
@ OCG (Wollzeile 1, 1010 Vienna)
09:00 – 11:30
How to integrate cybersecurity into smart grid education (Link)
@ AIT (Room GG2-F4-M2 tbd, Giefinggasse 2, 1210 Vienna)
09:00 – 11:30
ASSUME – Deep reinforcement learning for electricity market modeling (Link) @ AIT (Room GG2-F4-M1A tbd, Giefinggasse 2, 1210 Vienna)
09:00 – 11:30
NFDI4Energy — What does the energy research community need for FAIR data infrastructures (Link) @ AIT (Room GG4-F1-M2A tbd, Giefinggasse 2, 1210 Vienna)
11:30 – 12:30
Lunch break
12:30 – 13:30
Lab tour
@ AIT
13:30 – 16:00
SIMONA: Agent-Based Simulation of Energy Systems: Exploring Modelling and Simulation Approaches (Link)
@ AIT (Room GG2-F4-M1A tbd, Giefinggasse 2, 1210 Vienna)
13:30 – 16:00
Design of Smart Electricity Markets (Link)
@ AIT (Room GG2-F4-M2 tbd, Giefinggasse 2, 1210 Vienna)
13:30 – 16:00
SIC! –A Smart Industrial Concept! Workshop on Optimization in Energy Systems (Link)
@ AIT (Room GG4-F4-M2A tbd, Giefinggasse 2, 1210 Vienna)
17:00 – 18:30
City Tour
@ Cafe Mozart (Albertinaplatz 2, 1010 Vienna)
18:30
Welcome reception
@ Austrian Computer Society (Wollzeile 1, 1010 Vienna)
Thursday – October 5th
08:30 – 09:00
Check-in
@ Technologiezentrum Seestadt (Seestadtstraße 27, 1220 Vienna)
09:00 – 09:15
Welcome notes
09:15 – 10:00
Keynote: Leading in the Era of AI – How ChatGPT and Microsoft Copilots are Changing the Economy and Society. (Harald Leitenmüller, CTO, Microsoft Österreich GmbH)
10:00 – 11:00
Session 1: Models

1. Generating synthetic load profiles of residential heat pumps: a k-means clustering approach (Leo Semmelmann, Patrick Jaquart and Christof Weinhardt)

2. A Model-Based Approach for Converting CGMES Power System Models into Operational Networks (Ammar Memari and Adam Aljamous)

3. Assessing the incorporation of battery degradation in vehicle-to-grid optimization models (Valentin Preis and Florian Biedenbach)

11:00 – 11:30
Coffee break
11:30 – 12:30
Session 2: Resilience

1. ASSESS – Anomaly Sensitive State Estimation with Streaming Systems (Michael Brand, Dominik Engel and Sebastian Lehnhoff)

2. Interaction graph learning of line cascading failure in power networks and its statistical properties (Abdorasoul Ghasemi, Hermann de Meer and Holger Kantz)

3. Quantifying the Resilience of ICT-enabled Grid Services in Cyber-Physical Energy System (Anand Narayan, Michael Brand and Sebastian Lehnhoff)

12:30 – 13:30
Lunch break
13:30 – 14:50
Session 3: System Planning

1. A Methodological Framework for Geospatial Modelling of Hydrogen Demand in Cities (Stefan Beck and David Fischer)

2. Verifiable Proofs for the Energy Supply Chain – Small Proofs Brings You a Long Way (Morten Jokumsen, Torben Pryds Pedersen, Martin Schmidt Daugaard, Daniel Tschudi, Mikkel Wienberg Madsen and Thomas Wisbech)

3. Exploring trade-offs in public bus electrification under stochastic conditions (Charitha Buddhika Heendeniya, Lorenzo Nespoli, Marco Belliardi and Vasco Medici)

4. From Computer Systems to Power Systems: Using Stochastic Network Calculus for Flexibility Analysis in Power Systems (Tim Fürmann, Michael Lechl, Hermann de Meer and Anke Weidlich)

14:50-15:20
Poster presentations (2-minutes madness)

1. A Three-Phase Electricity Grid Model of a Single Family House (Simon Grafenhorst, Kevin Förderer and Veit Hagenmeyer)

2. District Energy Management Simulation Framework with Rolling Horizon Approach (Alexander Hill, Jan-Henrik Bruhn, Christian Pieper, Patrik Schönfeldt and Fernando Andres Penaherrera Vaca)

3. A Flexible Simulation-Optimization Framework for Smart Grids using Distributed Agents (Gabriel Dengler, Pooia Lalbakhsh, Peter Bazan, Thusitha Dayaratne, Ariel Liebmann and Reinhard German)

4. Modeling of Resilient State Estimation in Cyber-Physical Energy Systems (Batoul Hage Hassan, Michael Brand and Sebastian Lehnhoff)

PhD-Workshop posters

1. Empowering End Users with Non-Intrusive Load Monitoring for Improving Energy Efficiency (Mazen Bouchur)

2. Algorithms for Condition Monitoring of Complex Power Electronic Systems in Photovoltaics (Dominik Löffler)

3. A Project on the Potential of Flexibility from the Built Environment for Congestion Management in Distribution Grids (Bart van der Holst)

4. The Evaluation of Flexibility Activation Mechanisms in the Built Environment and their Effectiveness for Congestion Management in Distribution Systems (Gijs Verhoeven)

5. The effect of coupling the industry and energy sectors for the German transition to climate-neutrality (Celia Burghardt)

6. The Role of Coupling Points for Self-Organized Multi-Energy Grid Operation (Rico Schrage)

7. Effective Adaption of Neural Networks for Low Voltage Demand Forecasting after Concept Drifts (Carola Krug)

8. Reinforcement Learning and Stochastic Optimisations: An Analysis of the Usage in Short-Term Electricity Multi-Market Bidding (Kim K. Miskiw)

15:20 – 16:30
Poster session & Coffee break
16:30 – 17:30
Session 4: Engineering

1. Quality Properties of IEC 62559 Use Cases and SGAM Models (René Kuchenbuch, Johann Schütz and Jürgen Sauer)

2. Quantum–classical co-simulation for smart grids: a proof-of-concept study on feasibility and obstacles (Dominik Vereno, Amin Khodaei, Christian Neureiter and Sebastian Lehnhoff)

3. Schema Matching Based on Energy Domain Pre-trained Language Model (Zhiyu Pan, Muchen Yang and Antonello Monti)

19:30
Conference dinner (best paper and poster awards)
@ Melker Stiftskeller (Schottengasse 3, 1010 Vienna)
Friday – October 6th
08:30 – 09:00
Check-in
@ Technologiezentrum Seestadt (Seestadtstraße 27, 1220 Vienna)
09:00 – 09:15
Sponsor Keynote: d-fine
09:15 – 09:30
Sponsor Keynote: Typhoon
09:30 – 10:30
Session 5: Flexibility

1. Finding Individual Strategies for Storage Units in Electricity Market Models using Deep Reinforcement Learning (Nick Harder, Anke Weidlich and Philipp Staudt)

2. AI Temporal Planning for Energy Smart Buildings (Ilche Georgievski, Muhammad Zamik Shahid and Marco Aiello)

3. Aggregating Multi-Time-Scale Flexibility Potentials of Battery Storages based on Open Data – A Potential Analysis (Michael Lechl, Luis Schoppik and Hermann de Meer)

10:30 – 11:30
Demo presentation & Coffee break

Towards energy-aware coffee breaks: Governing electrical appliance use by energy availability (Daniel Szafranski, Florian Schmeing and Andreas Reinhardt)

IT Platform for Provision of Ancillary Services from Distributed Energy Resources (Payam Teimourzadeh Baboli, Amin Raeiszadeh, Michael Brand and Sebastian Lehnhoff)
11:30 – 12:50
Session 6: Operational Planning

1. Transformer Training Strategies for Forecasting Multiple Load Time Series (Matthias Hertel, Maximilian Beichter, Oliver Neumann, Benedikt Heidrich, Benjamin Schäfer, Ralf Mikut and Veit Hagenmeyer)

2. Estimating Time-delayed Variables using Transformer-based Soft Sensors (Jelke Wibbeke, Darian Alves and Sebastian Rohjans)

3. National-scale bi-directional EV fleet control for ancillary service provision (Lorenzo Nespoli, Nina Wiedemann, Esra Suel, Yanan Xin, Martin Raubal and Vasco Medici)

4. Modeling Control Strategies for Prosumers in a Python-based Modular Simulation Tool (Andrea Schoen, Jan Ringelstein, Denis Mende and Martin Braun)

12:50 – 13:00
Conclusions
13:00 – 14:00
Closing Lunch
14:30 – 15:30
Guided Tour Pilotfabrik Aspern
@ Technologiezentrum Seestadt (Seestadtstraße 27, 1220 Vienna)
Keynote: Leading in the Era of AI – How ChatGPT and Microsoft Copilots are Changing the Economy and Society.
Speaker: Harald Leitenmüller, CTO, Microsoft Österreich GmbH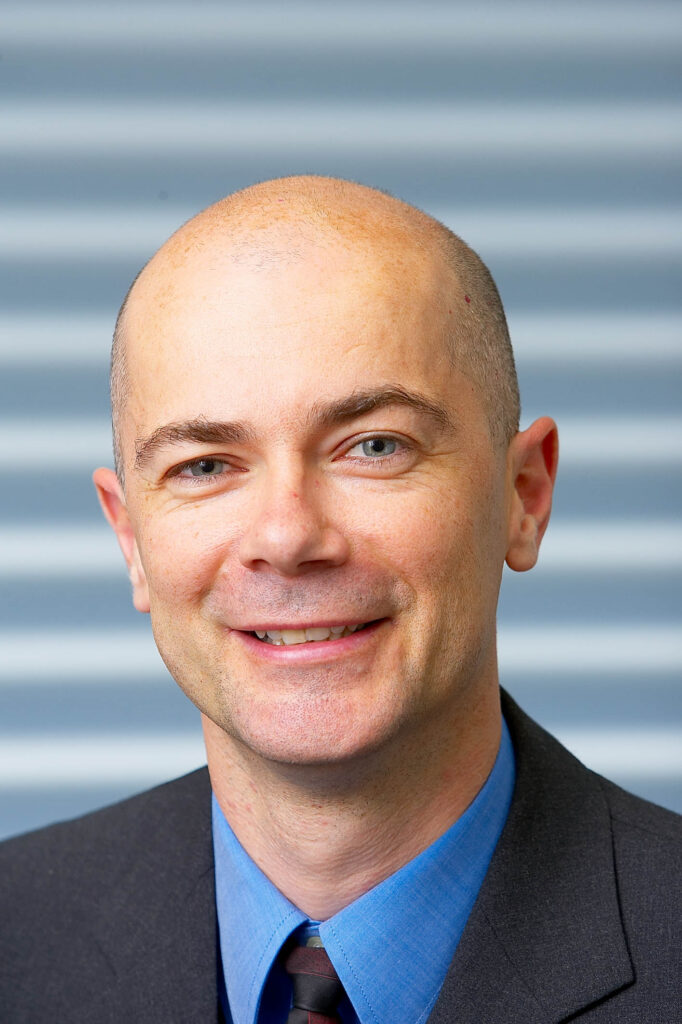 DI. Harald Leitenmüller supports forward-looking IT initiatives so that the latest technologies can be used successfully and expediently. Topics such as Austria as an ICT location, a fair open marketplace, technology policies, AI and the competitiveness of the local IT ecosystem have always been a central concern for him.
Prior to joining the Executive Board, he held various roles from Software Architect, Project/Business Development Manager to Evangelism Group Lead. In the years before joining Microsoft, he gained a lot of experience in international innovation projects in various industries. It has always been his most important concern to work across industries. Fortunately, this continues at Microsoft due to the enormous variety of customers and the broad technology portfolio.
Harald is certified by Satya Nadella as a Professional Artificial Intelligence Expert and was awarded the Microsoft Platinum Award in 2018. As a Microsoft Responsible AI Champ, he is responsible for the responsible use of artificial intelligence at Microsoft Austria.Harald is a member of the executive committee of the Internet Offensive Austria. He studied communications engineering at the Vienna University of Technology, is married and lives with his wife and two children in Brunn/Geb.